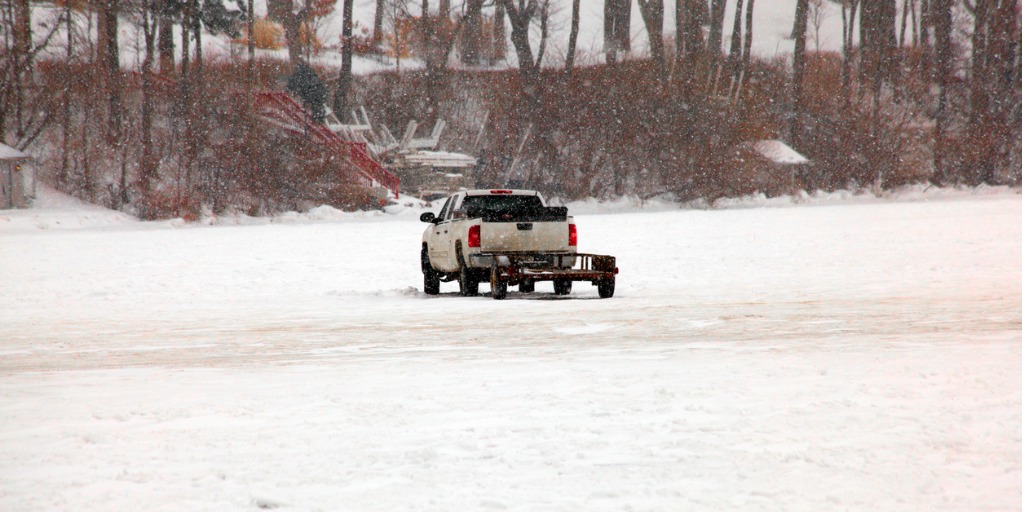 Winter Trailer Maintenance - Tips for Winter Use and Storage
The winter season is quickly approaching and it's time to prep your trailer for the colder months to come! Whether you are using your trailer or keeping it in storage this winter, Hoyt's Trailer Center has the tips to keep you and your trailer going the extra mile!
1. Get it Clean
Remove all the dirt, mud, and grime from a long summer of heavy use. Any messes left on your trailer can become increasingly difficult to remove later on. You can use a light soap and hose to scrub and rinse your trailer. Once finished, allow your trailer to dry completely.
During the winter, it is easy for your trailer to get extra messy with the salt and snow. Road maintenance teams are now using a premium salt compound, calcium chloride, for ice control and road stabilization. While this is great for helping all vehicles with traction on the roads, this compound is extremely corrosive and damaging to parts of your trailer. Wash your trailer down as often as you can to keep your trailer clean and protected through the winter.
2. Tire Maintenance
Without proper maintenance, trailer tires can be a headache! Regardless if you are using your trailer or storing it during the winter, use these tips to ensure your trailer is ready for its next use.
Inflate tires to the recommended cold weather PSI. The recommended PSI for your trailer is located on the sidewall of the tire. The changing temperatures often deplete tire pressure and if the trailer is under-inflated, the weight capacity can be lowered and cause tire failure.
Ensure your valve systems are clean, capped, and free of dirt to avoid tire leaks.
If possible, keep the trailer and tires out of direct sunlight as the changes in temperature can cause damage.
3.

Lubricate Mechanical Parts
Mechanical parts that are unused for long periods can begin to rust and lock up. Lubricate your parts with a corrosion agent and grease or WD-40. As regular maintenance, check your hinges, hitch parts, locks, and suspension parts are free of rust and working properly.
4.

Trailer Storage
Not using your trailer this winter? It's still important to prep your trailer for storage so it's ready to go in the spring! Remember to clean it up, inflate your tires, lubricate your parts, and store it in a cool and dark garage. If storing outside on grass, we recommend using a concrete pad to protect your tires.
If you need any help with your trailer maintenance this winter, Hoyt's Trailer Center would love to help! Call us at 1-785-235-1086 or visit us at 2613 SW Stina Ct!
Recent Posts
GVWR by Definition GVWR stands for Gross Vehicle Weight Rating. Why is this number significant? By …

Winter Trailer Maintenance - Tips for Winter Use and Storage The winter season is quickly ap …